GlitchTip sharing analytics and modest growth
• David Burke
We love transparency at Glitchtip. Today, we are making our marketing site analytics public at Plausible.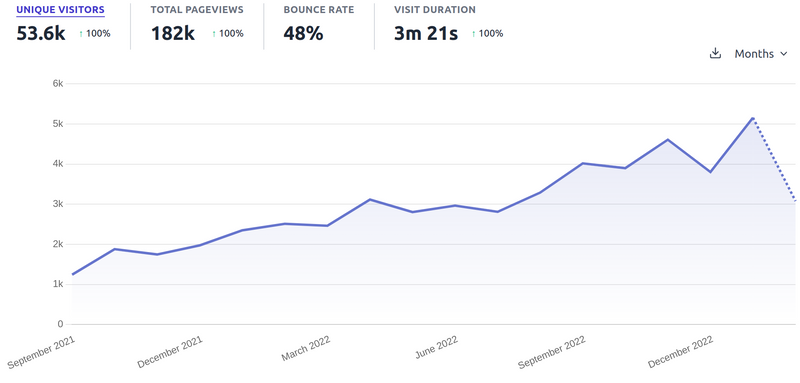 We use Plausible because it's open source and respects privacy. Our top non-search referrer is AlternativeTo. Make sure to ❤️ and leave a review there to help us get more users.
Our software is primarily distributed through DockerHub. At the time of this writing we have 1,200,000 docker pulls. While some of this may be mirrors or updates, we suspect there are quite a lot of GlitchTip installs out there.
Our source code can be tracked on OpenHub.
How is GlitchTip funded?
app.glitchtip.com offers a free service and is hosted by my company, Burke Software.
$167/month in donations including micro-donations on LiberaPay.
At this time, we don't raise enough money to hire employees who work on GlitchTip.
What's next
This is where you, a current or potential GlitchTip user, come in. We need:
GlitchTip has two goals: Be a simple to host and use monitoring platform and be 100%, truly open source. If that is appealing, ask yourself how you can make it happen.